Cinema : in the town and out in the country.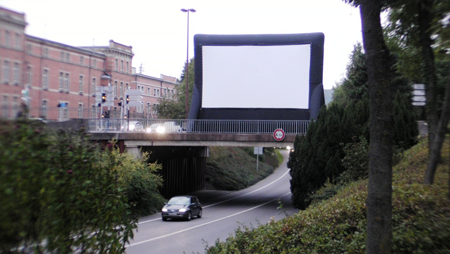 Your big movie event is coming to a town, or field or seaside resort near you.  Or maybe all three at once.  Just sit back and enjoy the show.  Because this is the Road Movie System.  It comes complete with a giant inflatable screen and mobile projection in Video or Cinema projection room.  Your events take on a whole new dimension.
All you have to do is choose the open space and we'll do the rest.
Movies the easy way.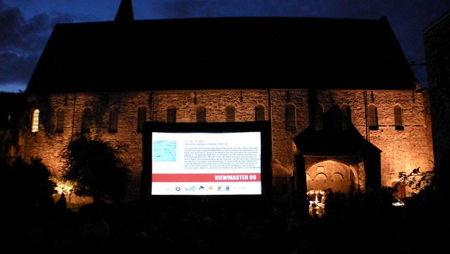 Sit back an relax as the screen is installed.  The magic takes shape.  Our professional team is well drilled in everything it does.  The screen will be up on time.  8 minutes.  Once everything's in place, is doesn't take long for the screen to be inflated.  Fast and easy.
The screen is ready to display its giant pictures.
Mobile projection unit.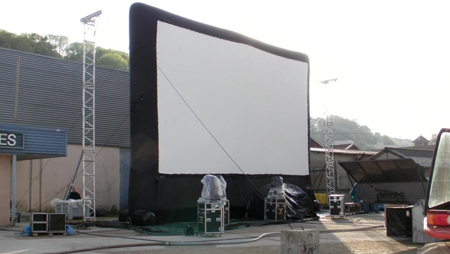 The projection room is a Doge, has enough customised thechnology to deliver the amount of power required for open air projection.   Reinforced, high power projector cinema with 7Kw Xenon strong lamp + 10Kva rectifier + self-contained compressed air cooling.
Vertical 3000m spool enables feature films to be projected without an interval.